Hi Michael, Greetings from Indonesia. I enjoy your blog because I'm interested to learn about environment. As you might heard recently there're two big volcano eruptions in our country. Do you think they can influence the global weather? I've read in a journal that Krakatoa and Tambora eruptions in 19th century created global wheather changes then. Or the two recent eruptions are not significant enough for global weather? (I'm sorry if my English is not well structured) Yeni
Hi xtanti,
Your English is just great! Yes, the gas and soot from erupting volcanoes do influence the climate for short periods of time. The volcanoes erupting in Indonesia right now are not getting the media coverage they deserve. Nearly 100,000 people have been evacuated, airports are closed, and the images of ash covering everything are amazing.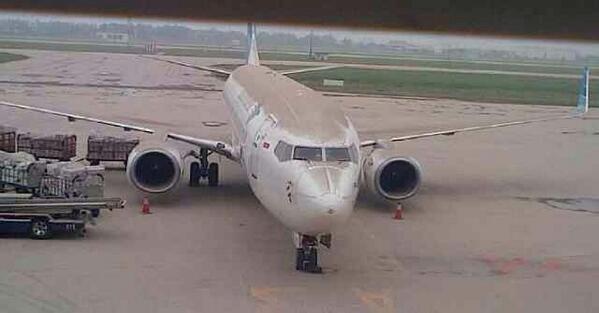 Mike Gunson, atmospheric chemist and director of the Global Change project at NASA has a better answer:
Can one blast from a volcano affect readings over most of the globe for an extended time?

Overall, volcanoes release about 5 percent of the equivalent amount of CO2 released by humans. Quite small. However, about once every 20 years there is a volcanic eruption (e.g., Mt. Pinatubo, El Chichon) which throws out a tremendous amount of particles and other gases. These will effectively shield us enough from the sun to lead to a period of global cooling. They typically dissipate after about two years, but the effect is nearly global.
That said, I'm not sure where to find the estimates of how these two big volcanoes will affect climate. Climate "forcings" are not my area. Maybe JAXA?
Best,
Michael